Published in THE HUMAN 2020
by Nathanel Goldman
Tell us about yourself – who are you? What do you work with? Your way there?
I'm Linda – a Norwegian greenfluencer living in NYC. I'm a eco hedonist – convinced that we can enjoy life to it's fullest and still make a positive difference to human and planetary health.
I´m a wannabe vegan, holistic mama and impact entrepreneur. At @lindalike I promote healthy and sustainable choices for people and planet.
The love of my life is a likeminded entrepreneur, we raise our kids in a home full of ideas and joy of building; lego, each other, texts, brands, companies and a better world.
How I became a greenfluencer.. If you blend a master in social science with working as a model, writer, fitness instructor, change maker and marketing manager – my profile would be a likely outcome.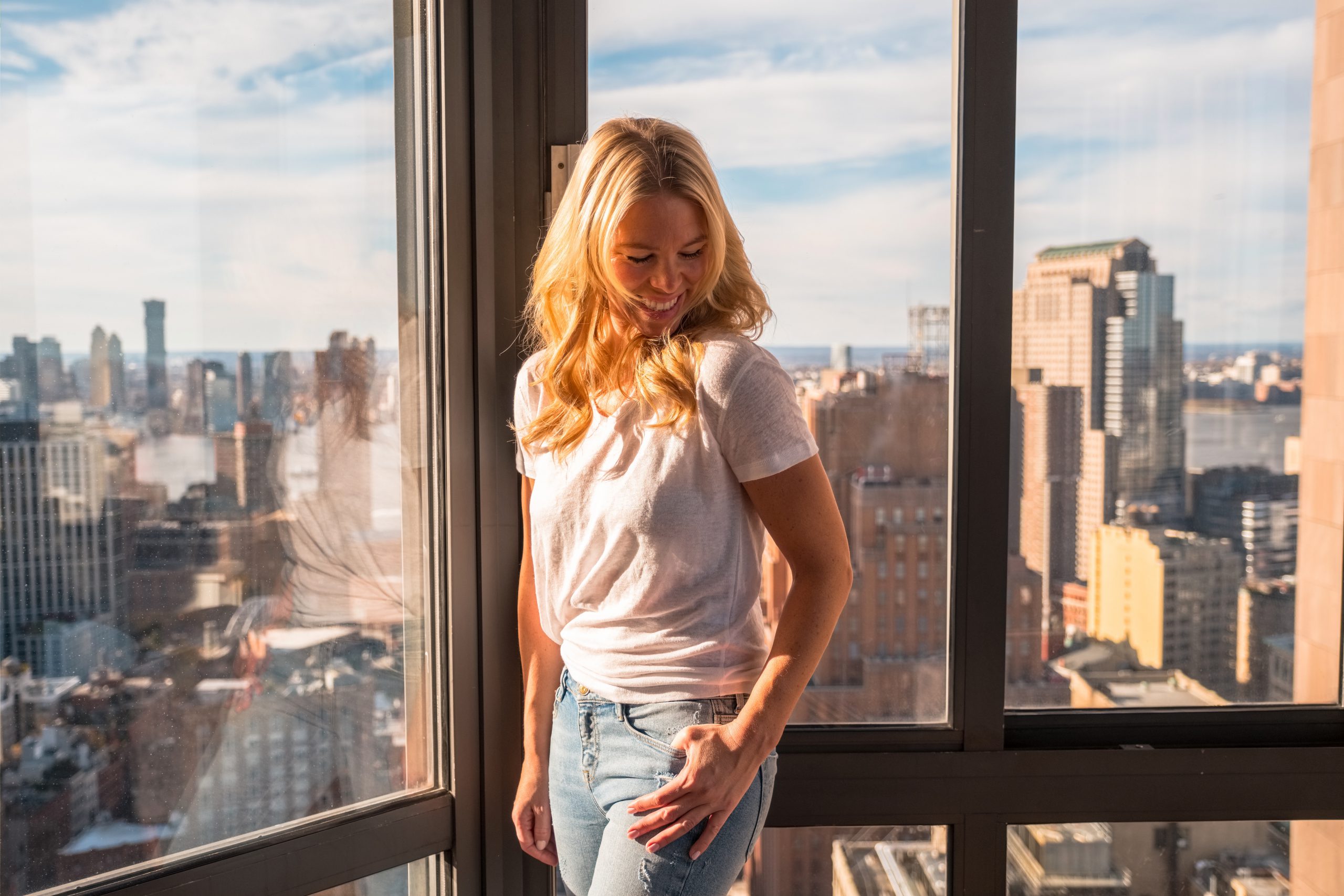 Is living in NYC better than Norway?
For me, right now, the answer is yes. In NYC I live in the epicentre of health- and green-living trends. Every day my inbox is full of invites to try out new fitness classes, green concepts and eco-products.
Vegan slaughterhouses and juiceries are everywhere. New fusions of fitness classes and wellness concepts are popping up around the blocks. Natural and ethical beauty is smoking hot, so is local produce – and slow fashion.
Living in NYC has radically reduced my carbon footprint. Here I'm car free, I scooter to everything, or use the subway. I shop package free local and seasonal food. I rent most of my outfits, with bicycle delivery at my door. Delicious and nutritious plant-based meals are accessible, affordable and available for takeout or delivery at every corner.
I'm so grateful for the opportunity to live where I feel most alive. I love the adrenaline pumping in the streets of New York, the eternal flow of people, power and passion. Being surrounded by the intensity of this city I sense the best feeling of them all; that everything is possible.
You have several engagements in different projects it seems. Tell us a little bit about them?
I have a passion for making things better. To create, develop, upgrade, improve and inspire: little people, myself, brands, business concepts, solutions for a better future. 
My latest impact project is called FairPair. I started it when I got to know that one billion people are visually impaired in our world today. This means that 15% of the worlds population cannot effectively learn, or work. FairPair is a response to this problem, funded on a simple idea: buy a pair, give a pair. So when you a buy a @fair_pair, we will donate a pair of reading glasses to someone in need. Twice as nice, right?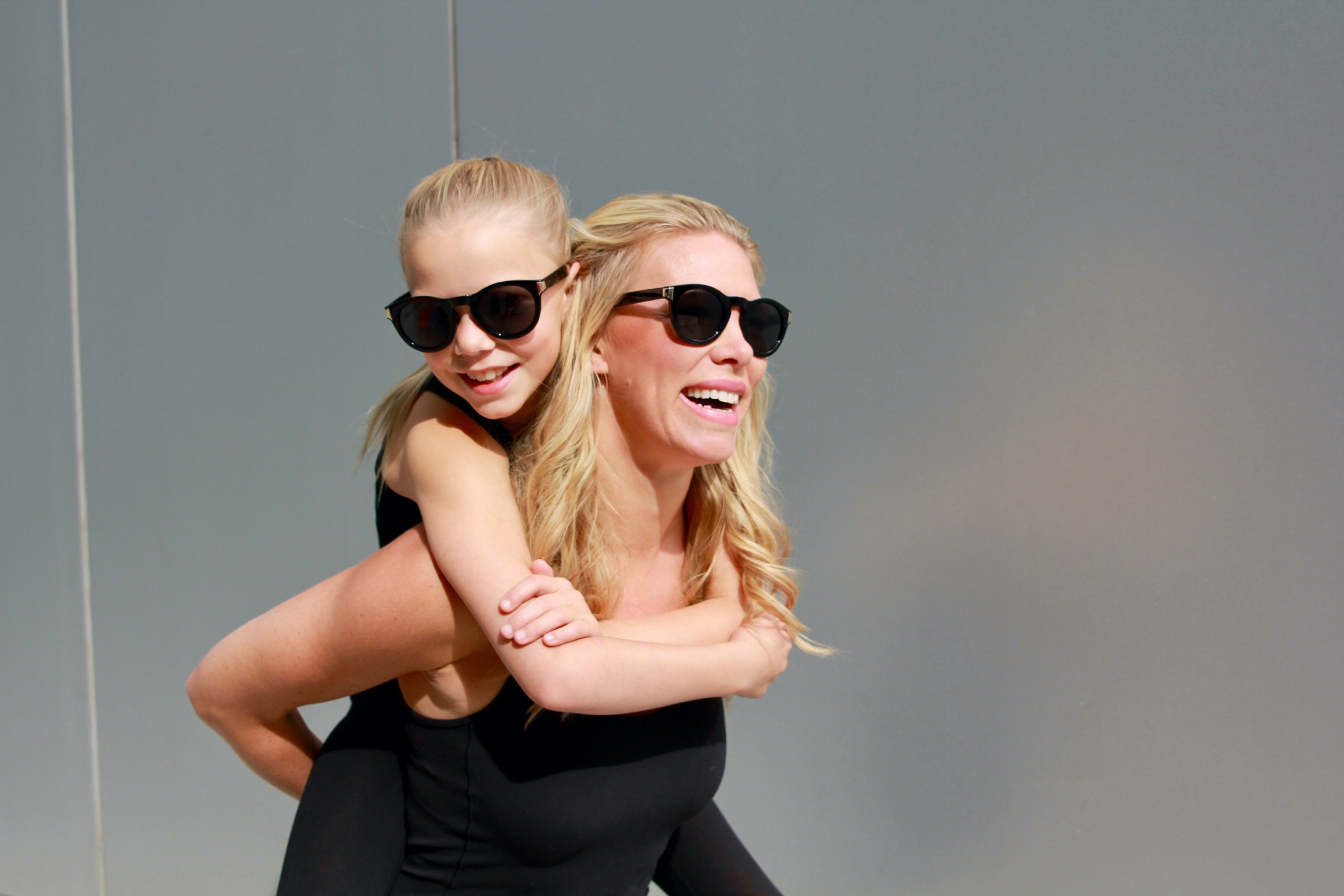 You talk a lot about health. Why, and what is health for you?
I grew up on a farm in Norway with lots of fresh air, self grown food and playing in the woods. So being active, close to nature and eating local and real food are values that have stayed with me ever since.
When I was 17 and a gymnast, I had a traumatic neck injury, ending with a diagnosis of being 4% lifelong invalid. Years of back pain and headaches followed. I lost my health and with it, a big part of myself.
The recovering process redirected my life. I learned that for me, health is the most important requisite for happiness. I started @lindalike with a mission to inspire and empower people to make healthy and sustainable choices for themselves, others and our planet.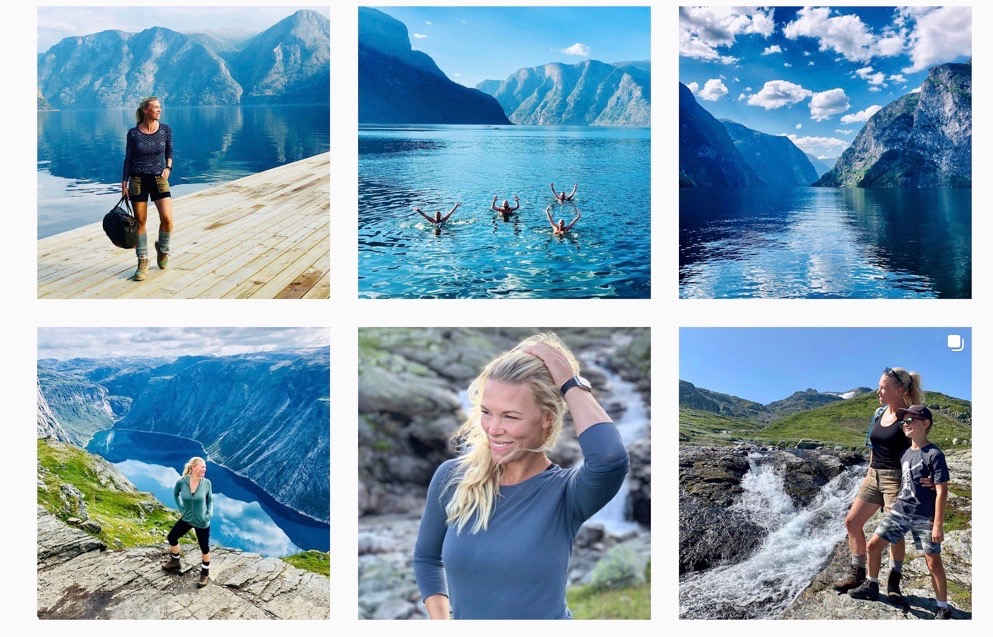 What is the most important issue today to deal with you think?
Global warming and climate change. The warnings has been very clear, for very long. We know why, we know how, and we know what will happen. We have entered a time of consequences. Still, we do way too little. The greatest treat to our planet is the belief that someone else will save it.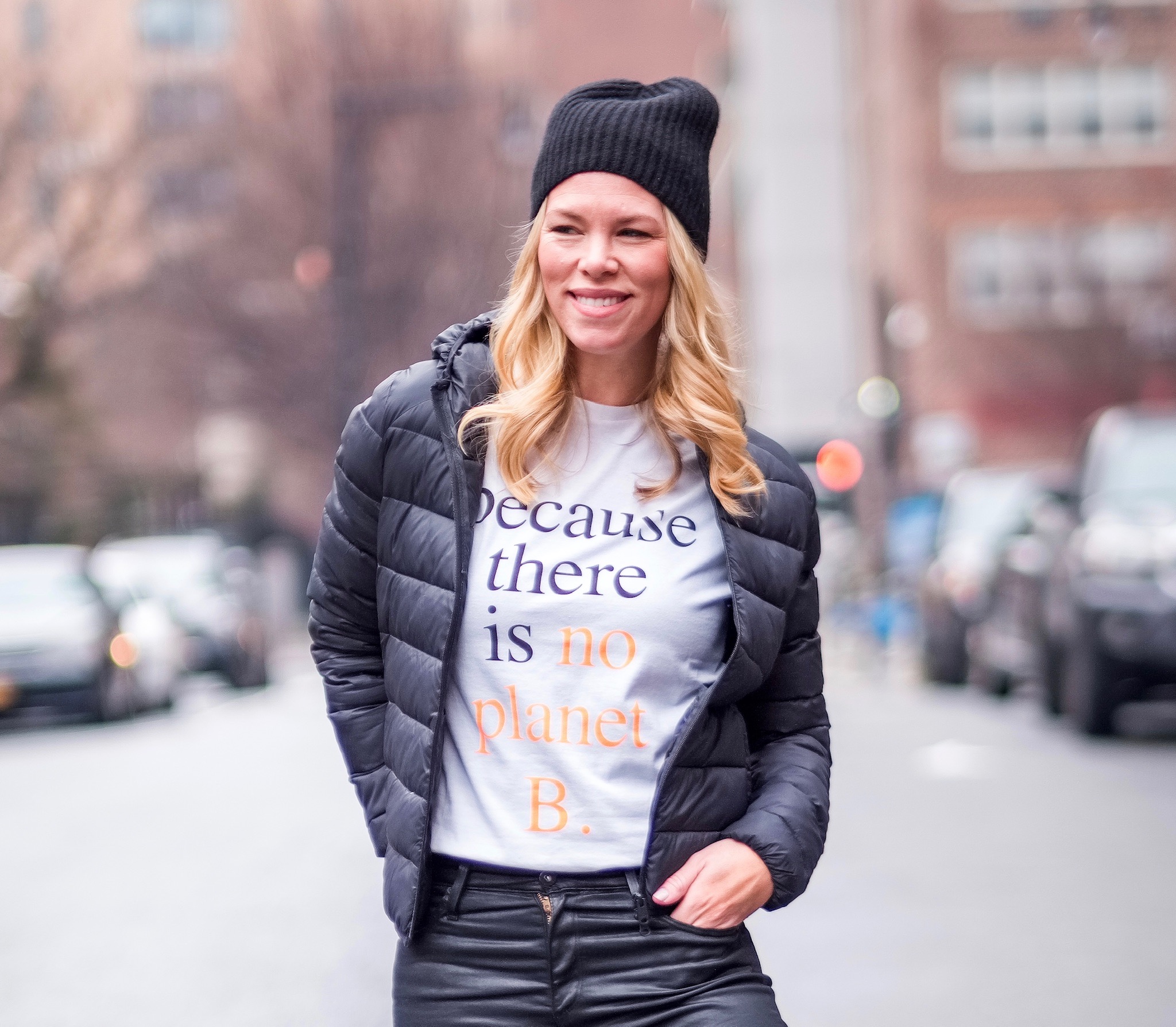 And how could we solve that issue?
The solution is in our habits. We need to make conscious choices every day. Find the right path, choose sustainable solutions, support the ethical- fairtrade production and vote for politicians that fights for a greener future. Our choices impacts our personal lives and the harmony of the world around us. We need to use this awareness to ignite our inner spark and make change.
Transitioning towards healthy diets from sustainable production, could provide relief from some of the most pressing environmental and public health challenges we are facing today. A huge food transformation is needed. It starts with us, and what we choose to eat.
I attended the launch of the new global planetary health diet, at the UN headquarter in NYC. For the first time in history we have a full scientific review of what constitutes a healthy diet from a sustainable food system. The EAT Lancet report tells us what to eat and how to change our food system.
This report fills me with tons of optimism! I highly recommend reading it, as it provides us with the insight and motivation we need to take new steps towards a better future.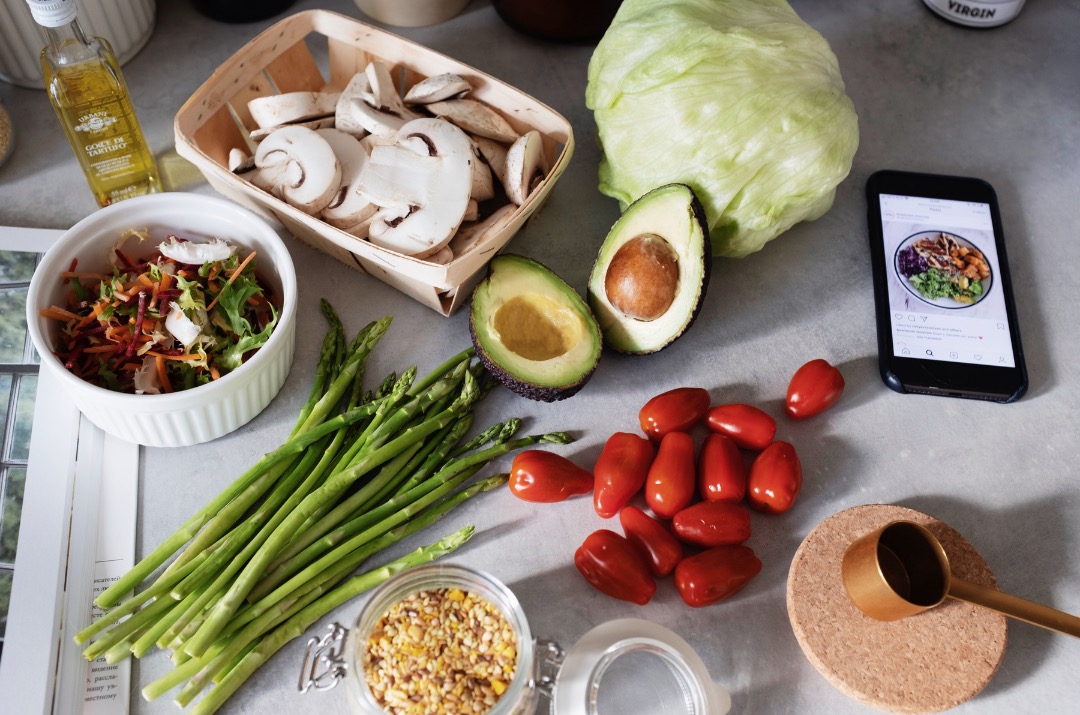 What is hindering the change?
Climate change denial. I live in a country where even the President is neglecting the scientific proved global warming.
The next hinder is that people is underestimating their power to make change. If we all make small sustainable steps, together, we can make this world a better place, with a brighter future.
One day, I want to look my grand children in the eyes and say: "Yes, I understood what was happening to our planet, and I did everything I could to change it"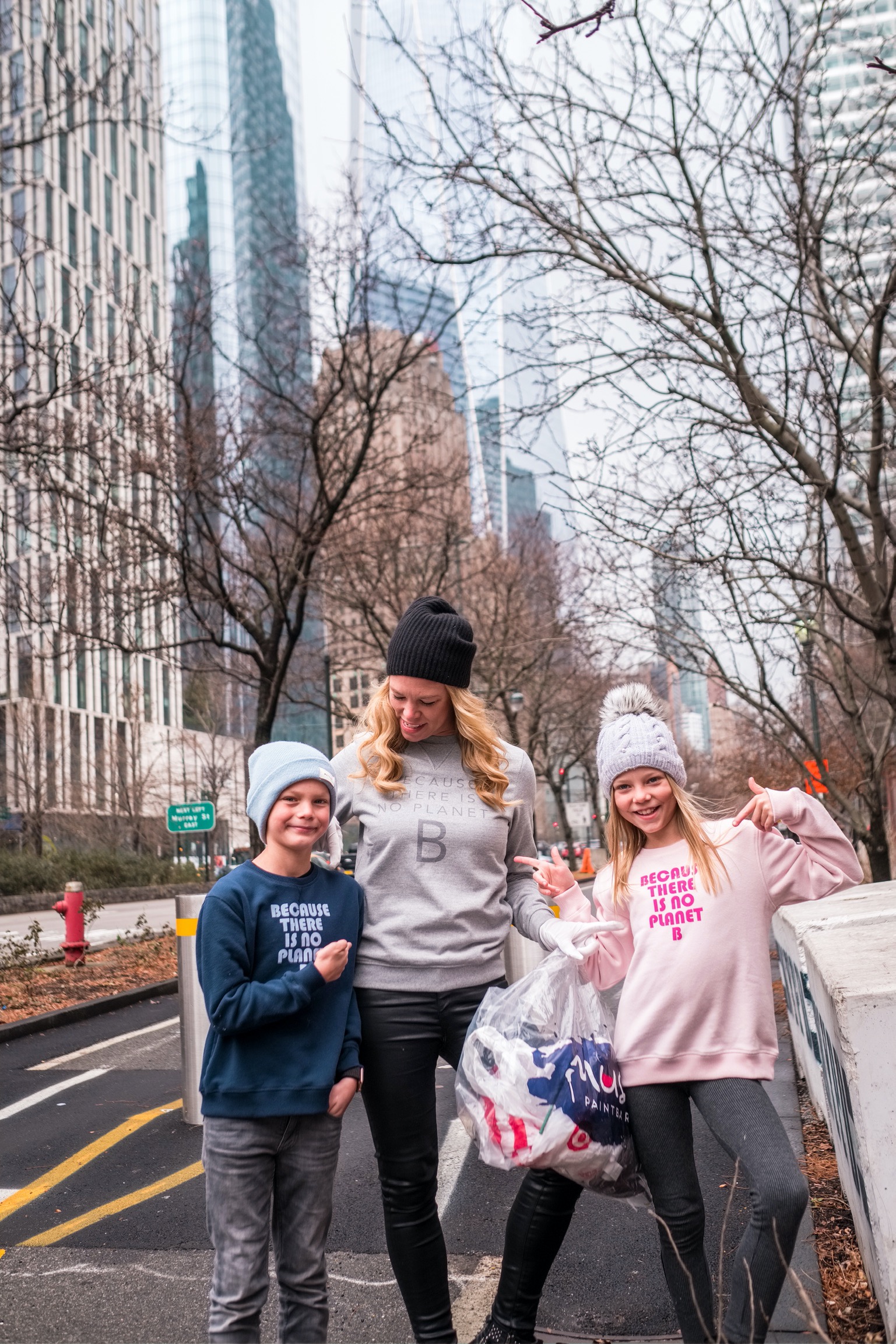 What do you wish from this coming year?
I wish to see a huge wave – a tsunami – of awareness, consciousness and responsibility for our planet. An awakening where people understand the the power is within us. We vote for our future with every choice we make. Let's care about what we buy, how its made and what its made of. Let's support people with a mission, products with a good cause, brands with a purpose and companies that gives back. Let's eat less meat and more plants. 
I wish to contribute to this awakening and inspire people to do what they can, with what they have. It is not about perfection. It's about making better choices.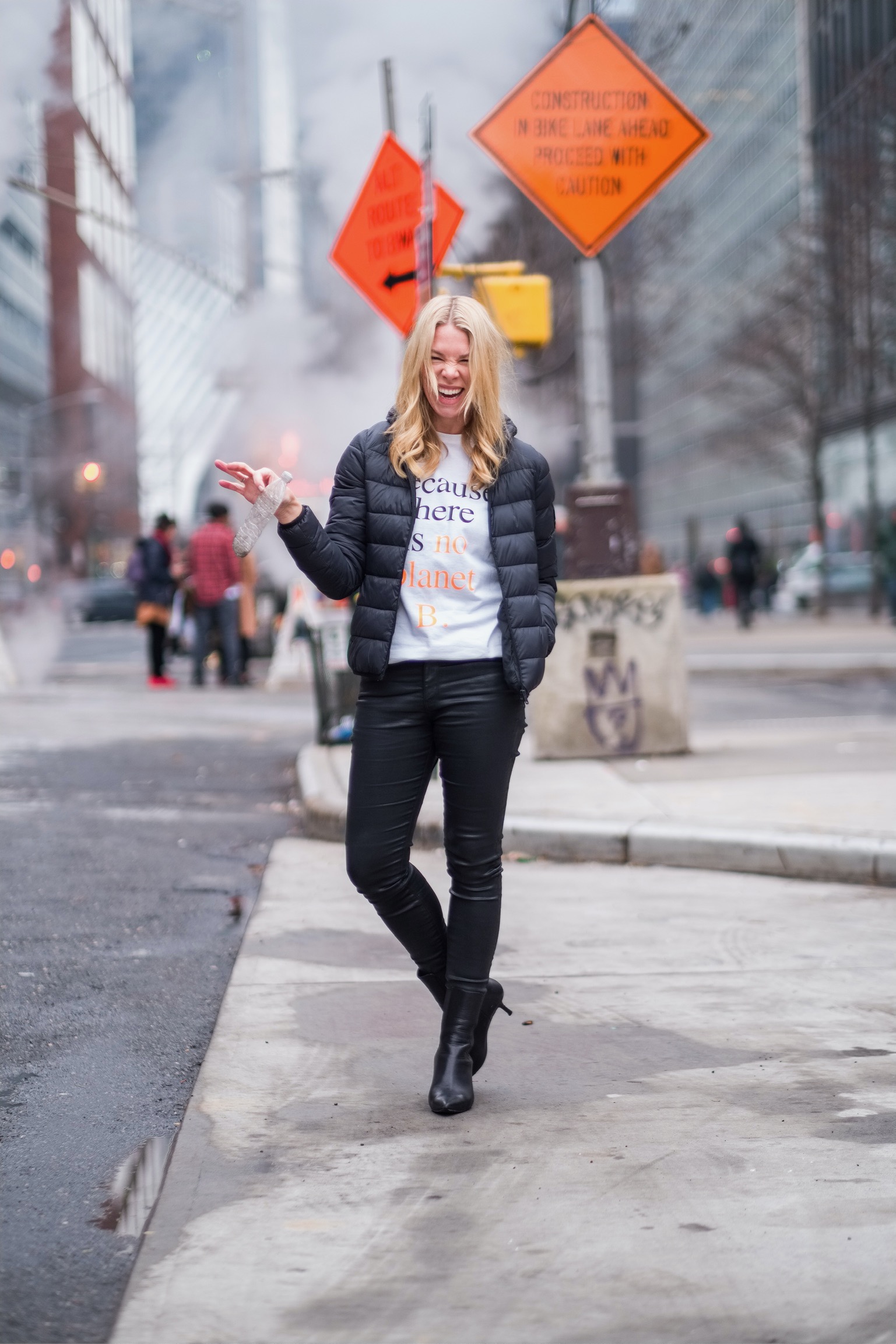 Where would you recommend a Swede to visit in Norway?
The mountain village of Beitostølen. It is my happy place. I go there to unwind anytime I can. Hiking or skiing in the majestic mountains of Jotunheimen gives me peace in mind. A glass of wine by the fireplace after. Heaven on earth.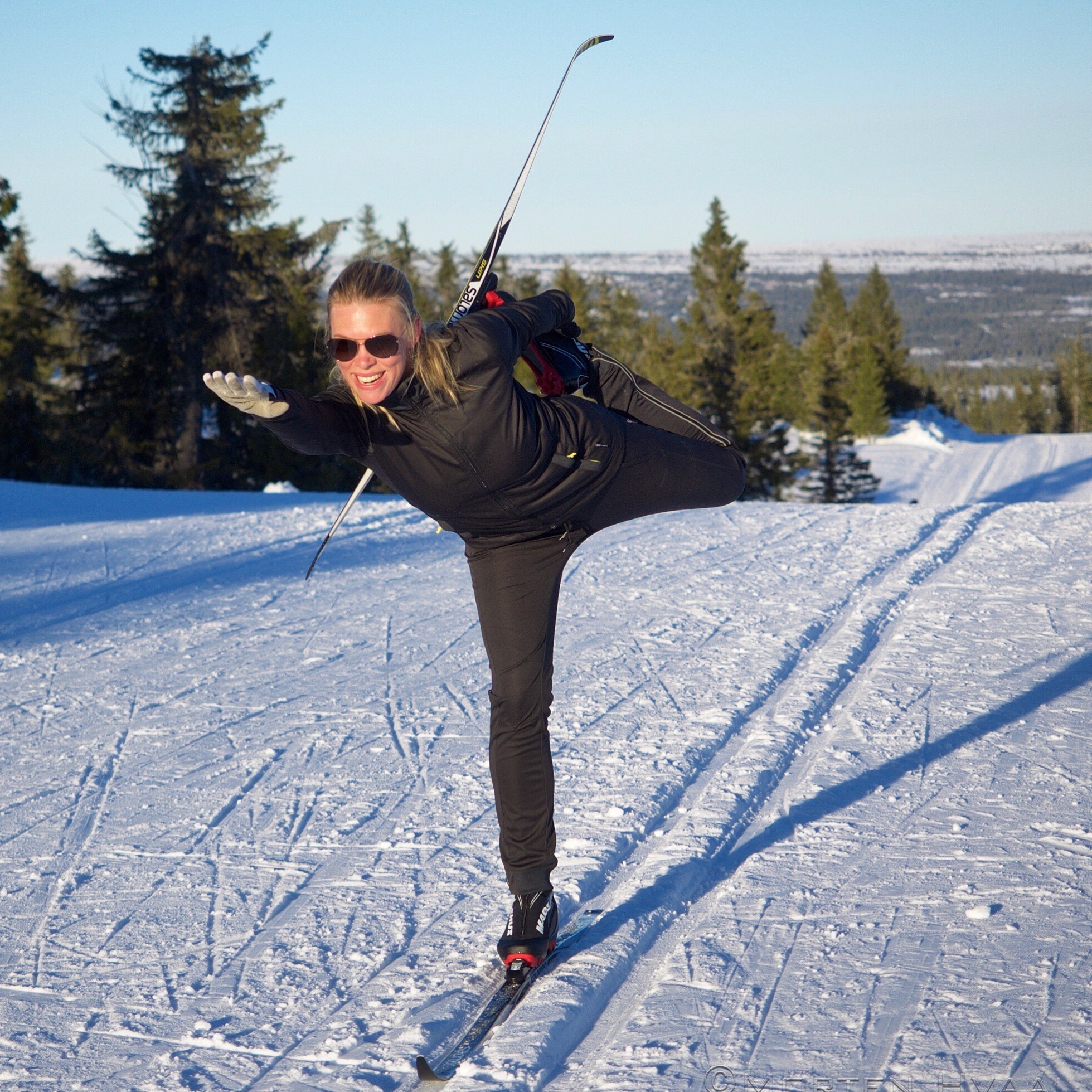 A favourite quote to leave us with?
One voice can change the room. Then it can change a city. It can change a state. It can change a nation. It can change the world. Your voice can change the world.
ABOUT LINDALIKE
Name:
Linda Sannesmoen
Instagram:
@lindalike
Inspiring people:
Gunnhild Stordalen (EAT Foundation)
Lauren Singer (Zero waste movement)
Greta Thunberg
Inspiring projects:
EAT Foundation
Inspiring brands:
 ECOALF ( upcycled clothes)
Gai+Lisva (nordic sustainable basics)
Norrøna Hvitserk (adventurous travel agency)
Woolland (sustainable wool)