Published in YOGA SPARK March 2018
March Yogi of the Month: Linda Sannesmoen
Having just signed up for a 2700Degree Challenge at the Spark (30 classes in 30 days!), Linda is the perfect yogi to spotlight for the month of March.

Nikki: How long have you practiced yoga and what other forms of exercise do you like to do?

Linda: Before I found YogaSpark last spring, I didn't really enjoy yoga that much. I thought it was too slow, too spiritual, not very dynamic, and with little workout effect. Then YogaSpark happened. It's fun, fast, hot, playful, challenging and 100% sweat-dripping. I see rapid progress and improvements. Hot yoga has made me stronger, leaner, more flexible and more self-aware. As a health influencer, I work out almost every day. My job includes testing health trends and new studios, and reviewing workouts. I like to get a good mix of exercises every week, my favorites are hot yoga, pilates, barre, spinning and swimming.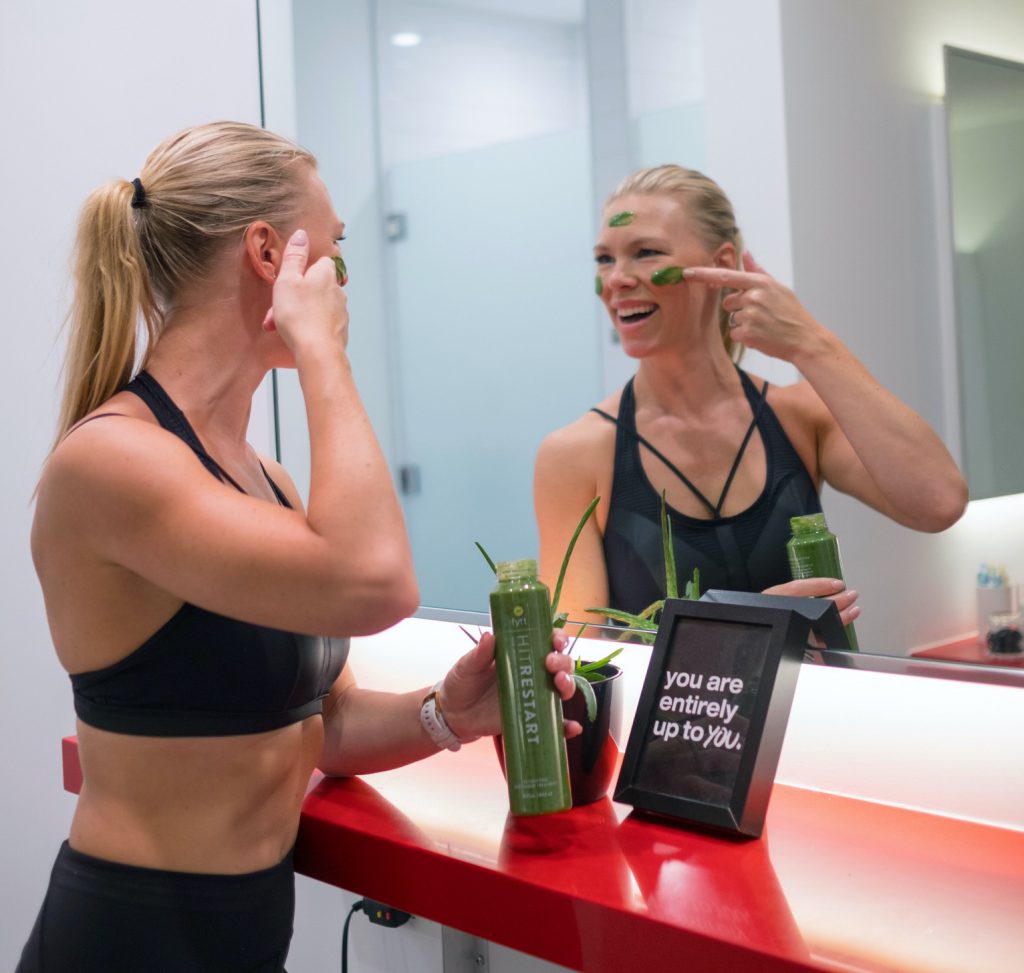 Nikki: What brought you to YogaSpark?

Linda: I was curious to try this new neighborhood studio. I'm so glad I did. This place has got me hooked. The classes always give new challenges as all the instructors have their unique style, so it never gets boring. And! YogaSpark seems to attract my kind of tribe, it's a strong community of positive, happy, healthy people!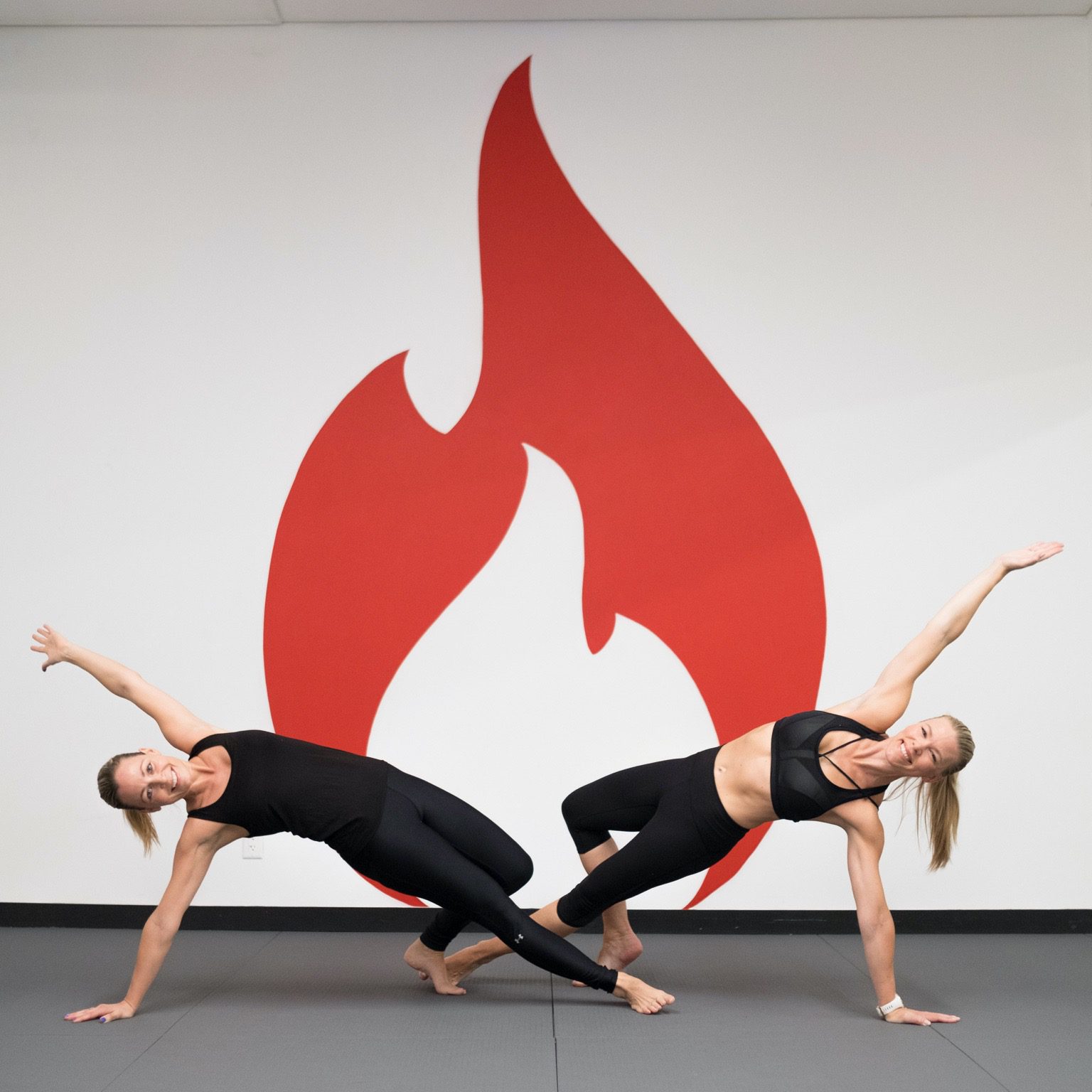 Nikki: You are very active in your community both and an influencer and, of course, as a mom! How has YogaSpark fit into your fun, busy life?

Linda: Hot Yoga has become an important part of my morning routine. After taking the kids to school I head to YogaSpark. It's 100% me-time, challenging myself and my limitations, always ending up with a smile, ready for a new day.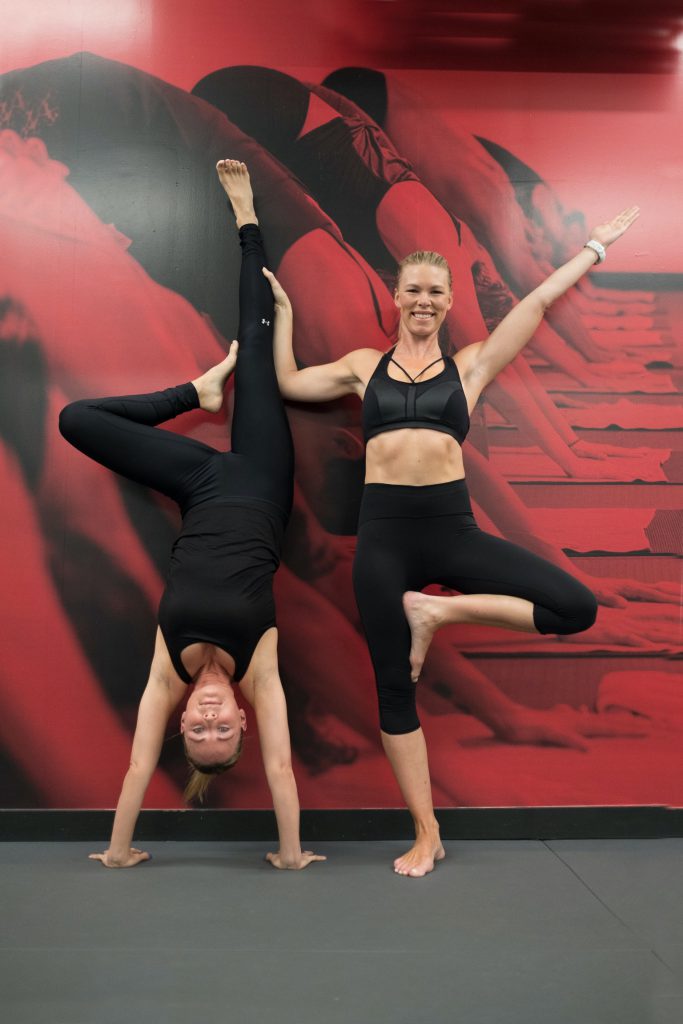 Nikki: Can you give a word or phrase that describes yoga to you?

Linda: HotYoga is my fix. Battling my own strength and flexibility in the dark heat, does great stuff for my health and happiness.